Vacationland
USA 2006 • 104 Min. • frei ab 16 • engl.O.m.U.
Regie: Todd Verow
(s.a.
»Between Something And Nothing«
und
»Shhhh ... They're Getting Closer« in fdNY
)
Buch: Jim Dwyer
(s.a.
»Between Something And Nothing«)
, Todd Verow
mit:
Brad Hallowell, Greg Lucas, Jennifer Stackpole, Mindy Hofman, Charles Ard
Kamera / Bildgestaltung:
Todd Verow
Schnitt / Montage:
Todd Verow
Musik:
Jim Dwyer,
Colin Owens
(s.a.
»Between Something And Nothing«)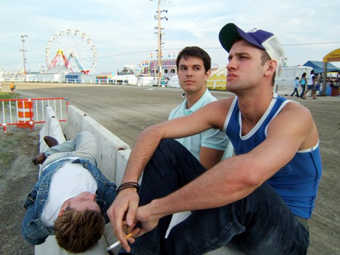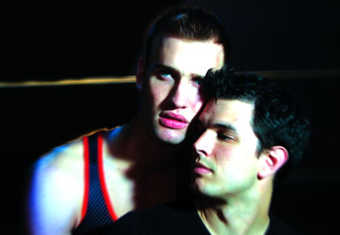 Joe (mi.) will weg aus Bangor, dem kleinen Kaff in Maine ... er ist in seinen Kumpel Andrew (re.) verknallt ...

so hetero wie Andrew sich gibt, ist er allerdings gar nicht ...


»Vacationland«
nennt sich der US-amerikanische Bundesstaat Maine. Ein Ort zum Urlaubmachen - aber dort aufwachsen, in den 80ern, in der Kleinstadt? Joe jedenfalls will weg und Kunst studieren, statt die wechselnden Prügel-Männer seiner Mutter zu ertragen, seinen Schwarm Andrew anzuhimmeln, der natürlich mit der Anführerin der Cheerleader zusammen ist … oder auf der einzigen Klappe ausgerechnet seinem Französischlehrer zu begegnen. Er wird erst herausfinden, dass Andrew auch schwul und darüber hinaus in ihn verknallt ist, und dass es auch in Bangor Künstler wie Victor gibt, der ihn nicht nur als Aktmodell engagieren wird, sondern ihm auch erst zu einer Wohnung und dann zu einem Stipendium an der Kunsthochschule verhelfen kann. Doch bevor er seine öde Heimatstadt verlässt, muss er noch einmal zurück in seine Vergangenheit und das Netz aus Doppelmoral, Missbrauch und kleinstädtischer Verlogenheit aufdecken, das ihn schon zu lange geprägt hat ...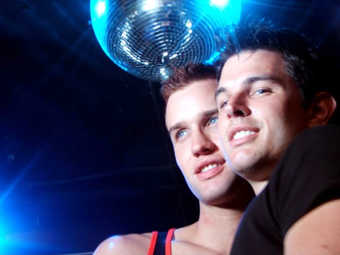 als Andrew sich dann mit einem anderen einlässt, ist Joe verletzt ... hätte er sich mal vorher offenbart ...


Dieser Film lief im Xenon im Juni 2007