Die Mitte der Welt

D 2016 • 115 Min. • frei ab 12

Regie:
Jakob M. Erwa

Buch:
Jakob M. Erwa nach dem Roman von Andreas Steinhöfel

mit: Louis Hoffmann
(s.a. »Nurejew - The White Crow« (2018)), Jannik Schümann,
Sabine Timoteo
(s.a. »Praia do Futuro« (2013)), Svenja Jung, Ada Philine Stappenbeck, Nina Proll

Kamera / Bildgestaltung:
The Chau Ngo

Schnitt / Montage:
Carola Kittel

Musik:
Paul Gallister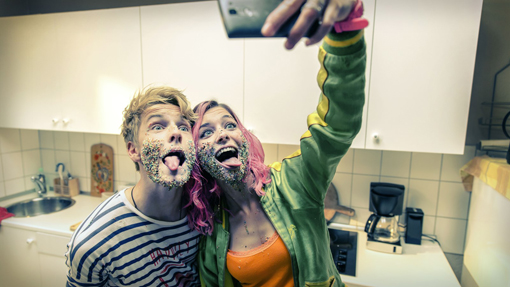 Der siebzehnjährige Phil ist auf der Suche. So wenig er über seine Vergangenheit und vor allem seinen Vater weiß, so chaotisch ist seine Gegenwart: Mit seiner Mutter Glass, die mal wieder einen neuen Liebhaber hat, der allerdings nicht so schnell aufzugeben scheint wie seine Vorgänger. Mit seiner Zwillingsschwester Dianne, die sich immer mehr in ihre eigene Welt zurückzieht, die sie mit niemandem teilt. Zwischen beiden herrscht eine rätselhafte Eiszeit, die auch Tereza und Pascal, die auch zu Phils Patchworkfamilie gehören, nicht erklären können. Gut, dass wenigstens auf seine beste Freundin Kat Verlass ist, mit der er gechillt abhängen und rumalbern kann. Und dann passiert es: Ein neuer Schüler betritt nach den Sommerferien die Klasse und Phil verliebt sich in der Sekunde unsterblich. Nicholas scheint seine Gefühle zwar zu erwidern, doch er gibt Phil auch viele Rätsel auf. Das Chaos ist perfekt. Die erste große Liebe, aber auch Neid, Eifersucht und Geheimniskrämerei, die nicht zuletzt die Freundschaft mit Kat auf eine harte Probe stellt. Phils Suche nach seiner Mitte der Welt wird immer drängender...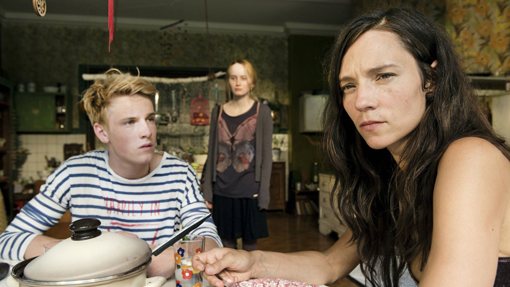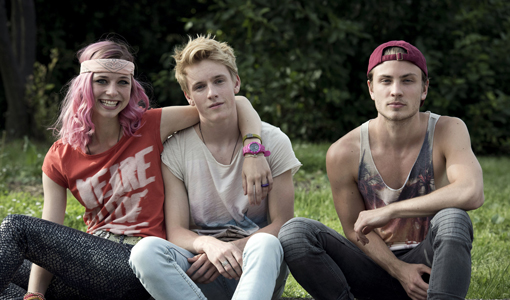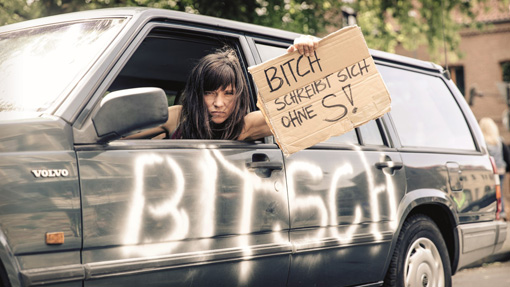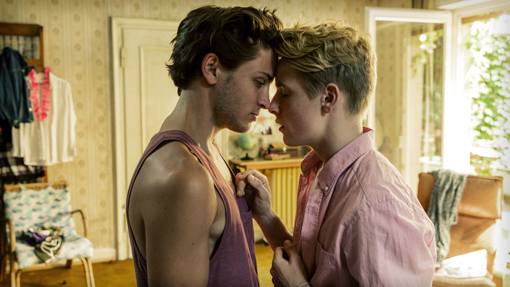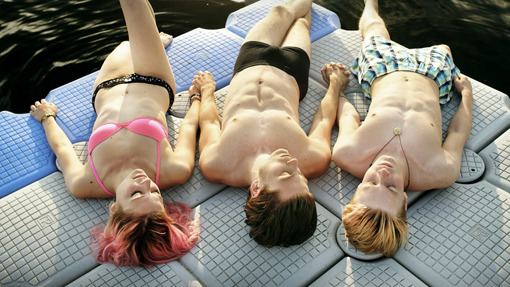 Dieser Film lief im Xenon im Dezember 206 bis Januar 2017