Love and Death on Long Island

»Love and Death on Long Island« CND / UK 1997 • 93 Min.

Regie:
Richard Kwietniowski

Buch:
Richard Kwietniowski nach einem Roman von Gilbert Adair

mit:
John Hurt, Jason Priestley, Fiona Loewi

Kamera / Bildgestaltung:
Oliver Curtis

Schnitt / Montage: Susan Shipton
(s.a. »Where the Truth lies«)

Musik:
Richard Grassby-Lewis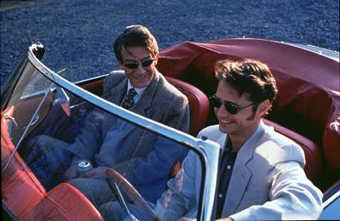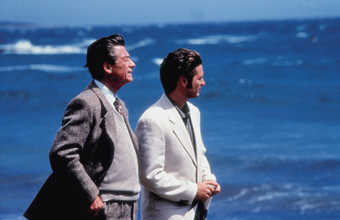 Der Film erzählt die Geschichte eines wohlangesehenen englischen Schriftstellers, dessen Leben durch einen völlig leichtsinnigen Kinobesuch unerwiderruflich aus der Bahn gerät ...
Giles d'Ath ist ein Intellektueller und bekannter Schriftsteller, verwitwet und in den 50-ern. Er lebt sein Leben relativ unbeeinflußt von den Errungenschaften des 20. Jahrhunderts, bis er sich eines Tages - rein aus Versehen - in einen amerikanischen Teenie-Film verirrt und sich leidenschaftlich in einenSchauspieler verliebt: Ronnie Bostock. Giles beginnt alles zu sammeln, was er über sein neues Idol finden kann: Starphotos aus Teenie-Illustrierten und Videos mit Titeln wie »Hotpants College II.« Bald verwandelt er sich in einen besessenen Experten in Sachen amerikanischer Jugendkultur, und eines Tages macht er sich, wohl ausgestattet mit jeder nur denkbaren Information über Ronnie Bostock, auf den Weg nach Long Island - der Insel von New York - fest entschlossen, ihn zu finden ...