Cookie's Fortune - Aufruhr in Holly Springs

»Cookie's Fortune« USA 1998 • 118 Min.

Regie:
Robert Altman

Buch:
Anne Rapp

mit: Glenn Close
(s.a. »Gefährliche Liebschaften« und »Spuren eines Lebens«),
Julianne Moore
(s.a. »Freeheld« und »Maps To The Stars« und »Still Alice« und »The Kids Are All Right« und »A Single Man« und »Wilde Unschuld« und »Far from Heaven« oder »The Hours« und »Ein perfekter Ehemann« und »Psycho« (1998« oder »Magnolia« und »I'm Not There«), Liv Tyler,
Chris O'Donnell
(s.a. »Kinsey«), Charles S. Dutton,
Lyle Lovett
(s.a.»The Opposite of Sex«),
Patricia Neal
(s.a. »Frühstück bei Tiffany«)

Kamera / Bildgestaltung:
Toyomichi Kurita

Schnitt / Montage:
Abraham Lim

Musik:
David A. Stewart

Wettbewerb Berlinale 1999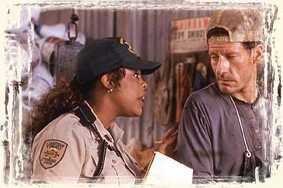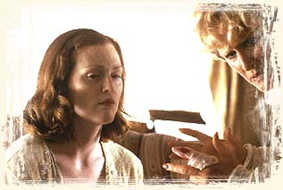 Cookie ist tot - die Polizistin ermittelt ... verdächtig sind auch die zwei Nichten: Cora (Moore) und Camille (Close) ...
Eine wundervolle Gesellschaftssatire des Regie-Altmeisters Robert Altman. Schauplatz ist eine Kleinstadt im Süden der USA: Vereinsamt und zurückgezogen beschließt die Witwe Cookie Orcutt ihrem Leben ein Ende zu setzen. Ihr plötzlicher Tod wirft allerdings in der kleinen Stadt eine Reihe ungeklärter Fragen auf: War es wirklich Selbstmord oder wurde Cookie dazu getrieben? Und was haben Cookies Nichten, die überspannte Camille und die schüchterne Cora mit ihrem Tod zu tun? Die Nachforschungen bringen die unglaublichsten und komischten Dinge zutage, die die gesamte Bevölkerung von Holly Springs auf den Kopf stellen ...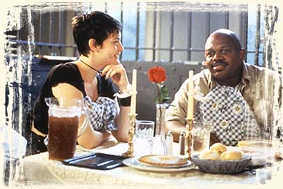 der alte Willis wird im Knast von Emma besucht ...