Factory Girl

USA 2006 • 91 Min. • frei ab 12 • MPAA: rated R for pervasive drug use, strong sexual content, nudity and language

Regie:
George Hickenlooper

Buch:
Captain Mauzner, Aaron Richard Golub, Simon Monjack

mit: Sienna Miller
(s.a. »Edge Of Love« 2008)) als Edie Sedgwick,
Guy Pearce
(s.a. »Holding The Man« (2015) und »The KIng's Speech« (2010) und »Priscilla - Queen Of The Desert« (1994)) als Andy Warhol, Hayden Christensen, Jimmy Fallon,
Mena Suvari
(s.a. »Becks« (2017) und »Spun« (2002) und »American Beauty« (1999)),
Ileana Douglas
(s.a. »Ein Freund zum Verlieben« (2000) und »Happy, Texas« (1998)), Meredith Ostrom als Nico, Patrick Wilson als John Cale, Brian Bell als Lou Reed,
Joel Michaely
(s.a. »Wild Nights With Emily« (2018) und »Die Regeln der Spiels« (2002) und »But I'm A Cheerleader« (1999))

Kamera / Bildgestaltung: Michael Grady
(s.a. »Die Berufung« (2019))

Schnitt / Montage:
Dana E. Glauberman, Michael Levine

Musik:
Ed Shearmur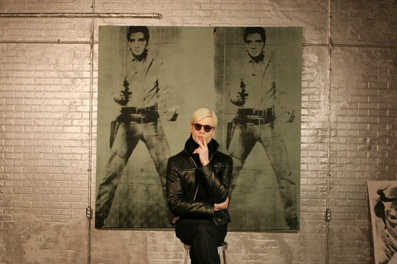 unverkennbar Andy Warhol in seiner Factory ...
Aus dem beschaulichen Cambridge kommt Edie in das New York der 60er. Dort trifft sie auf Andy Warhol. Edies Charisma, gepaart mit ihrer Verletzlichkeit, lässt sie zu Warhols Muse aufsteigen. Sie lebt in der rauschenden Welt der Factory. Warhol verwandelt die stillgelegte Hutfabrik in einen Ort, der als Sinnbild der 60er gilt. Kunst, Drogen und freie Liebe prägen den Alltag der New Yorker Künstlerszene, und mittendrin ist Edie, die zum Gesicht der Gegenkultur aufsteigt. Scheinbar an der Spitze angelangt verliebt sie sich in einen mythenumwobenen Rockstar. Gefangen zwischen Warhols Welt und ihrer neuen Liebe findet sie sich letztendlich im Stich gelassen von beiden. Auf sich allein gestellt versucht sie in der modernen Welt zu bestehen. Doch ihre Vergangenheit lässt sie nicht los ...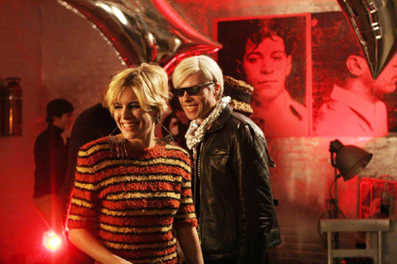 die junge Edie Sedgwick kommt nach New York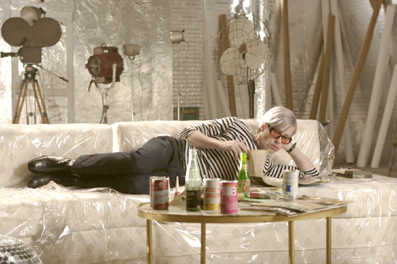 der Künstler lässt sich inspirieren ...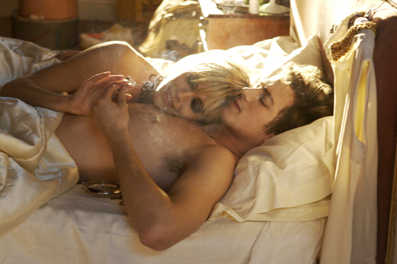 die 60er-Jahre: frei Liebe und Drogen ...

Dieser Film lief im Xenon im August bis September 2008