Marina Abramovic - The Artist Is Present

USA 2012 • 106 Min. • frei ab 12 • engl.O.m.U.

Regie:
Matthew Akers

Buch:
Matthew Akers

mit:
Marina Abramovic, Ulan, Klaus Biesenbach, David Balliano, David Blaine, James Franco

Kamera / Bildgestaltung:
Matthew Akers

Schnitt / Montage:
E. Donna Sheperd, Jim Hession

Musik:
Nathan Halpern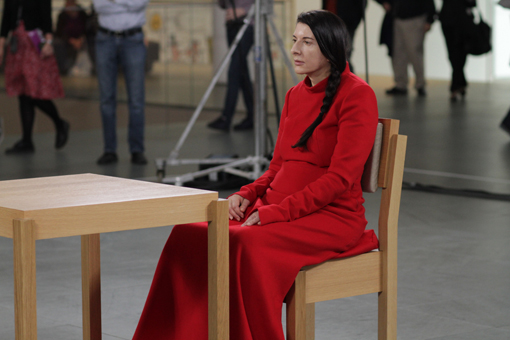 Verführerisch, furchtlos und unverschämt: Seit fast 40 Jahren definiert Marina Abramovic ständig neu, was Kunst heute bedeutet. Als Werkzeug benutzt sie ihren eigenen Körper - dabei überschreitet sie immer wieder Grenzen, oft riskiert sie sogar ihr Leben. Ihre Performances provozieren, schockieren und bewegen uns ... Im Mittelpunkt dieser Dokumentation steht die Aufsehen erregende Performance THE ARTIST IS PRESENT im Museum of Modern Art in New York im Jahr 2010 anlässlich der Retrospektive ihres Werks.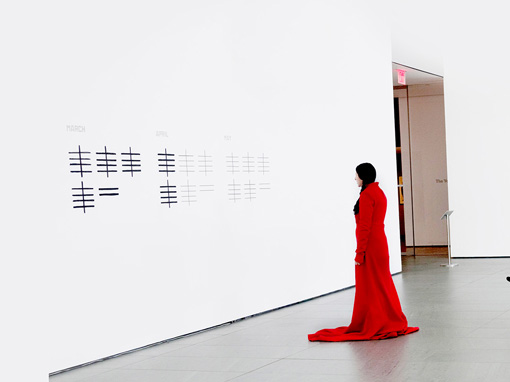 Zu Wort kommen Weggefährten wie Klaus Biesenbach, der Kurator des MoMA, ihr Galerist Sean Kelly, der Kunstkritiker Arthur Danto, Chrissie Iles, die Kuratorin des Whitney Museum of American Art, der Autor Tom McEvilley, der Illusionist David Blaine, der Schauspieler und Oscar®-Kandidat James Franco sowie Ulay, Abramovi!s früher Lebenspartner und kreativer Mitarbeiter …