Ein Freund zum Verlieben
»The Next Best Thing« USA 2000 • 108 Min. • frei ab 12
Regie:
John Schlesinger
Buch:
Thomas Ropelewski
mit:
Madonna,
Rupert Everett
(s.a.
»The Happy Prince«
und
»Stage Beauty«
und
»Ein perfekter Ehemann«
und
»Paragraph 175«
)
,
Benjamin Bratt
(s.a.
»The Woodsman«
),
Malcolm Stumpf
(s.a.
»Wild Tigers I Have Known«
), Ileana Douglas (s.a.
»Factory Girl«
und
»Happy, Texas«
)
, Michael Vartan und
Lynn Redgrave
(s.a.
»Gods and Monsters«
und
»Kinsey«
oder
»Der Jane Austen Club«
)
Kamera / Bildgestaltung:
Elliot Davis
Schnitt / Montage: Peter Honess
(s.a.
»Troja«
)
Musik: Gabriel Yared
(s.a.
»The Happy Prince«
und
»Einfach das Ende der Welt«
und
»Sag nicht, wer Du bist«
und
»Betty Blue 37,2º am Morgen«
)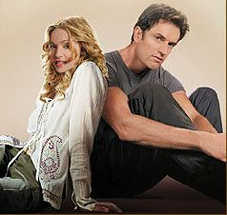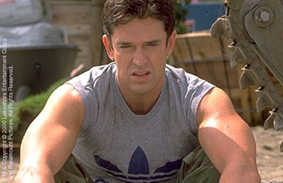 Abbie und Robert sind Freunde mit sehr viel Gemeinsamen - eine unbeschwerte, unkonventionelle Sicht auf das Leben, ein schneller Verstand und Intelligenz; Spontanität und Pech in der Liebe. Sie würden ein perfektes Paar abgeben, nur gibt es da ein Hindernis:
Robert ist schwul
. Eines Tages passierte es, wie auch immer, zuviele Cocktails, ein Wink des Schicksals ... und machte die beiden zu
Eltern
. Eine völlig neue Welt liegt vor ihnen, und zum Glück für Sam, ihren Sohn, entscheiden die beiden zusammen als Familie zu leben. Sie mögen nicht die ideale Familie sein, aber es ist das Naheliegendste ... the next best thing ...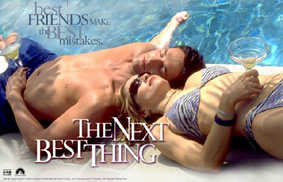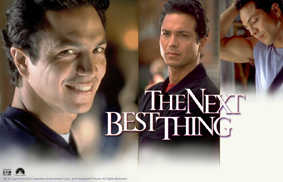 Dann lernt Abbie ihren attraktiven Fitness-Trainer näher kennen …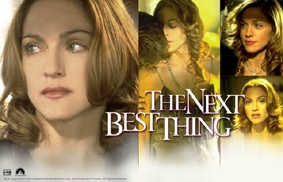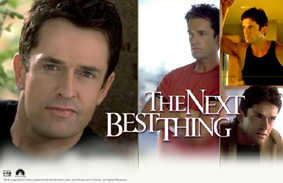 das Ganze landet mit einem Sorgerechtsstreit dann vor Gericht …


Dieser Film lief im Xenon im August bis September 2000