No One Sleeps

D / USA 1999 • 106 Min. • frei ab 12 • MPAA: Rated R for sexual content, drug use, language and images of violence • engl.O.m.U.

Regie: Jochen Hick
(s.a. »Mein wunderbares West-Berlin« (2017) und »Out In Ost-Berlin« (2013) und »The Good American« (2009) und »East / West - Sex & Politics« (2008) und »Cycles Of Porn« (2005) und »Ich kenn' keinen - Allein unter Heteros« (2003) und »Sex / Life in L.A.« (1998))

Buch:
Jochen Hick

mit: Tom Wlaschiha
(Stefan Hein)
(s.a. »Krabat« (2008) und »Brideshead Revisited« (2007)), Irit Levi (Louise Tolliver), Jim Thalman (Jeffrey Russo), Richard Conti (Dr. Richard Burroughs), Charles Shaw Robinson (Tom), Kalene Parker (Maureen Finley), Karl Fischer (Bill)

Kamera: Thomas M. Harting
(s.a. »Beefcake« (1998)) & Michael Maley

Schnitt / Montage:
Helga Scharf

Original Music: James Hardway
»Cycles Of Porn« (2005) und »Sex / Life in L.A.« (1998))
Main Music Theme: Giacomo Puccini (Turandot) Opera Music Performed by: Inge Borkh, Renata Tebaldi and Mario del Monaco • Accademia di Santa Cecilia, Roma, 1955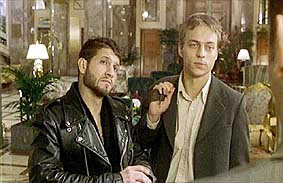 .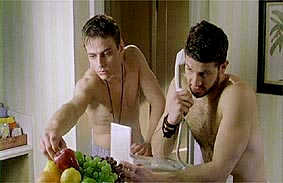 Der junge Ostdeutsche Stefan Hein kommt in San Francisco an …
Entstand das AIDS-Virus während eines unkontrollierbaren Versuchs in Fort Detrick, dem Hochsicherheits-Genlabor des Pentagon? Der ostdeutsche Medizinstudent Stefan ist auf den Spuren seines verstorbenen Vaters, einem hochrangigen AIDS-Wissenschaftler der ehemaligen DDR. Wie aus Schuld dem eigenen Vater gegenüber, sucht auch Stefan am Rande eines Medizinkongresses nach überlebenden Zeugen der nun schon über zwanzig Jahre zurück-liegenden, von dem Ostberliner Professor Jakob Segal vermuteten biogenetischen Menschenversuche. In San Francisco sollen geheime Listen über diese Versuche aufgetaucht sein. Stefans Vorhaben wird von allen Seiten belächelt. Zur gleichen Zeit ereignet sich in San Francisco eine Serie von Morden an langjährig HIV-infizierten schwulen Männern, welche die kurz vor ihrer Pensionierung stehende Kommissarin Louise Tolliver zu lösen versucht. In einschlägigen Clubs werden ermordete Männer aufgefunden und ausgerechnet Stefans erster Informant ist einer der Getöteten: War es Unfall beim Sex oder die Tat eines Schwulenhassers? Zu diesem Zeitpunkt ist die Stadt im Opernfieber und erwartet sehnsüchtig die Premiere von Puccinis TURANDOT. Wie ein Gleichnis eines gerne melodramatisch ausgelebten schwulen Lebensgefühls, wird Stefan von der Musik und Geschichte um die chinesischen Prinzessin begleitet, die stets die Männer köpfen lässt, welche sie am meisten begehren, nur weil sie nicht drei geheimnisvolle Fragen lösen können ... Stefans Recherchen kreuzen mehrfach die Spuren des unbekannten Mörders - der bei seinen Taten stets die Hauptarie der Oper gesummt haben soll - und damit auch Louise Tollivers Ermittlungen.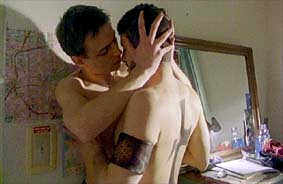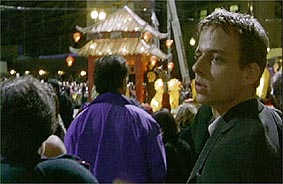 Alle Bilder auf dieser Seite: »from the film NO ONE SLEEPS - copyright Galeria Alaska Productions«Dieser Film lief im Xenon im September und Oktober 2001