Ich kenn keinen - Allein unter Heteros

»Talk Straight - The World of Rural Queers« D 2003 • 100 Min.

Regie: Jochen Hick
(s.a. »Mein wunderbares West-Berlin« (2017) und »Out In Ost-Berlin« (2013) und »The Good American« (2009) und »East / West - Sex & Politics« (2008) und »Cycles Of Porn« (2005) und »No One Sleeps« (1999) und »Sex / Life in L.A.« (1998))

Buch:
Jochen Hick

mit:
Hartmut, Richard, Stefan, Uwe u.a.

Kamera / Bildgestaltung:
Jochen Hick

Schnitt / Montage:
Florian Köhler

Musik:
Jan Tilman Schade, Klaus Wagner

Teddy Award Bester Dokumentarfilm Berlinale 2003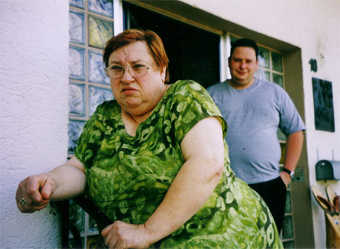 In Großstädten sind Homosexualität und schwule Lebenswelten kein Thema mehr. Schwule Bürgermeister und Vereinspräsidenten von Fußballclubs sind keine schillernde Ausnahmeerscheinung, sondern Ausdruck von Normalität. Auf dem Land wird Normalität anders definiert. Normal heißt hier: Mann, Frau, Kinder, Kleinfamilie. In der Provinz wird die »schwule Sau« noch öffentlich benannt. Da schämen sich Mütter, wenn der Sohn keine Freundin mit nach Hause bringt. Hartmut, Richard, Stefan und Uwe sind schwule Männer, aus der Provinz. Mit kleinen Fluchten nach Berlin, Zürich oder Thailand unterbrechen sie regelmäßig ihr Leben auf dem Land. Dass ihr Lebensstil von den heterosexuellen Bekannten und Freunden aus dem Kirchenchor und vom Stammtisch mit starken Sprüchen begleitet wird, haben die vier zu ertragen gelernt.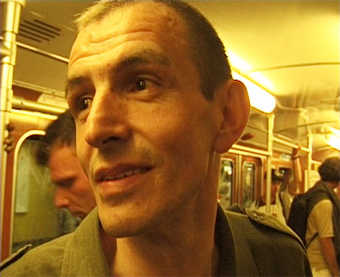 .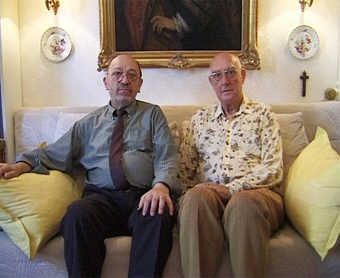 Jochen Hicks Film gibt Einblicke in einen weithin unbekannten Alltag. Das Publikum verfolgt das Leben der Protagonisten durch die Kommentare ihrer heterosexuellen Umwelt. Die mundartgefärbten, oft skurrilen und immer wieder überraschenden Kommentare zum Schwulsein zeigen, wie tief der Graben zwischen vermeintlicher Normalität und Abweichung immer noch ist. Der Film dokumentiert einen bitterkomischen heterosexuellen Blick auf homosexuelle Männer in der deutschen Provinz ...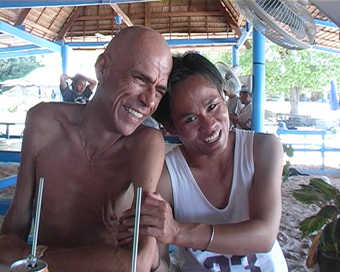 Gay mayors and football club association presidents are no longer colourful exceptions to the rule, rather they have become an expression of normality. In rural areas,however, the definition of what is normal is quite different. Out here, normal means a husband, wife and children ? the nuclear family. In the country, expressions such as »bloody poofter« are still common parlance and mothers are ashamed if their sons fail to bring home a girlfriend.

Hartmut, Richard, Stefan and Uwe are all gay men who live in the country. They punctuate their rural existence with brief but regular sojourns in Berlin, Zurich or Thailand. These four men have learned to live with the fact that their lifestyle is met with a volley of abuse from their heterosexual friends and acquaintances in the church choir and at the local pub. Jochen Hick's film provides an insight into a largely unknown world. The audience follows the lives of the protagonists via the comments of their heterosexual environment. Expressed in the local dialect, the often comical and regularly surprising comments on homosexuality demonstrate just how deep the gulf is between what is supposedly normal and what comprises a deviation from the norm. The film provides a bitterly comical portrait of a heterosexual perspective on gay men in Germany's country towns ...

Dieser Film lief im Xenon im Dezember 2003 bis März 2004