Rückblick auf das Jahr 2016:

Und wieder ein erfreulicher Anstieg der Besucherzahlen in 2016 um 7,5 % …
Die meisten Besucher 2016 erreichte mit über 1.100 Besuchern »The Danish Girl« von Tom Hooper mit Eddie Redmayne, der die Dänische Künstlerin Lili Elbe darstellt, die zuvor als Einar Wegener mit seiner Frau Gerda zusammenlebte. Mit über 900 Besuchern auf Platz 2 die mitreissende Doku »Mr. Gaga« von Tomer Heymann über den israelischen Tänzer und Choreographen Ohad Naharin. Knapp 800 Besucher fanden sich zur Doku »Rabbi Wolff« zusammen. Weitere Fokus: »Heart Of A Dog« mit Laurie Anderson auf Platz 6 und »Mapplethorpe« auf Platz 8 …
Die Besucherstärksten Filme 2016:


The Danish Girl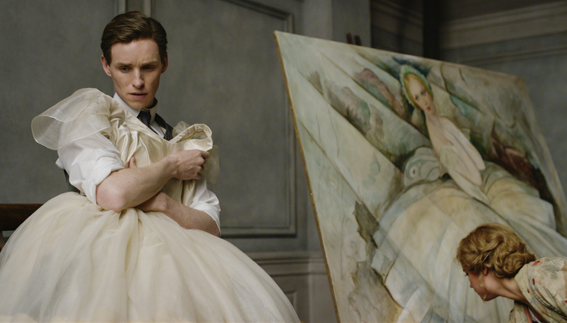 Mr. Gaga
Rabbi Wolff

Ab Fab Absolutely Fabulous
Carol
Heart Of A Dog
Wo willst Du hin, Habibi?
Mapplethorpe - Look At The Pictures
Die Mitte der Welt
Tangerine L.A.


Die ewige Bestenliste (ab 1.6.1995)

01. (01.) 5.350 Nur über meine Leiche
02. (02.) 3.450 Paris Was A Woman
03. (03.) 3.300 Yossi & Jagger

04. (04.) 2.950 Lola und Bilidikid
05. (05.) 2.950 Freier Fall
06. (06.) 2.800 Trick
07. (07.) 2.750 Fire - Wenn Liebe Feuer fängt
08. (08.) 2.550 B Movie - Lust & Sound in West-Berlin 1979 - 1989
09. (09.) 2.550 Sommersturm
10. (10.) 2.500 In And Out

11. (11.) 2.400 The Deep End - Trügerische Stille
12. (12.) 2.400 Der Club der gebrochenen Herzen
13. (13.) 2.300 Skin Flick
14. (14.) 2.300 Jeffrey - It's Just Sex!
15. (15.) 2.300 When Night Is Falling
16. (16.) 2.250 The Adventures Of Priscilla - Queen Of The Desert
17. (17.) 2.200 Escape to Life - Die Erika und Klaus Mann Story
18. (18.) 2.200 Sommer wie Winter ... - Presque Rien
19. (19.) 2.200 Gerhard Richter Painting
20. (20.) 2.000 Verfolgt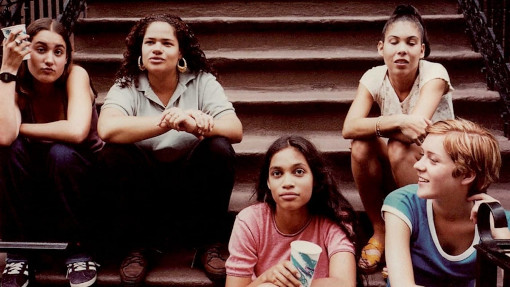 52. (52:) 1.350 Kids
»Kids« von Larry Clarke, nach einem Drehbuch von Harmony Korine mit Chloe Sevigny lief von November bis Dezember 1995 (Bild © Central Film)